Englewood's Best Water Damage Restoration & Cleanup Services: Restoration 1 of West Denver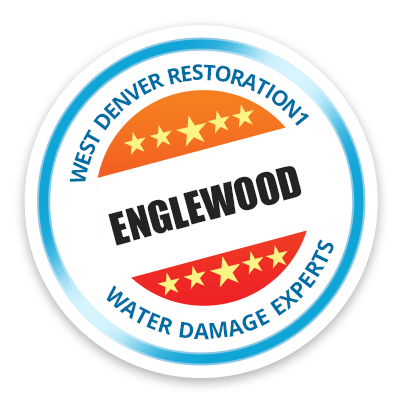 Why We Are The Best Water Damage Restoration Experts in Englewood
Professionally Trained In Water Damage Restoration. Our technicians are certified and highly trained – both by industry specific experts and by training updates conducted internally.
Around The Clock Service. We offer 24-Hour Emergency Service.
Inspection and Assessment. Our first step is prompt damage assessment and pretesting.
Known For Quality Assurance. We are a trusted name – nationwide.
Water Damage Restoration & Clean Up Services Offered To Englewood Property Owners
Certified Experts in Water Property Restoration
Water damage often results from a seemingly minor problem. Leaking pipes are often ignored, though the damage that can result is often significant. (Check out our preventative plumbing maintenance ideas on our blog).
While a leak can seem minor, it's important to seek professional plumbing help to remedy annoying leaks. And if the leak causes damage, please call a contractor with experience in water damage restoration sooner rather than later.
Seek Professionals
At Restoration 1 our technicians are highly-trained. We send them to training conducted by industry experts. And we use the best equipment available to reverse the effects of water damage. Equipment and processes for restoration change with time. It's important that your restoration contractor keeps up with state-of-the-art technology and equipment. When your Englewood residential or commercial property sustains damage from a leak or flood, please give Restoration 1 of West Denver a call immediately.
What Is The Preferred Water Damage Restoration Process?
First, immediate attention is critical. Water damage needs professional attention before the issue spreads to other areas.
Second, an assessment should include a mold assessment. (See our information on Mold Remediation). Mold is often a problem following water damage.  
Third, your contractor should go through an exhaustive step-by-step process to ensure the job is done right. This includes: 
Using the most recent equipment to ensure all affected areas are rendered totally dry.
Removing carpet and other items that are beyond repair.
Sanitizing and dehumidifying the area so mold can't grow.
Making repairs to damaged items, as needed.
Water Damage and Its Causes
There are many ways that water can cause damage to a property. Water damage can result from leaking pipes, frozen pipes, flood waters, oversaturated property, a slab leak, old plumbing, or a hot water heater leak. No matter the cause, Restoration 1 of West Denver is a professional water damage business with experience in handling all types of water damage. Our technicians have the training and expertise to diagnose the issue and take the appropriate steps to return your home or office to a safe and habitable state.
24-Hour/7-Day Emergency Service
Unfortunately, water damage has a way of occurring in the middle of the night! We get it. You need answers right away. That's why we offer 24/7 water damage restoration services. Once we get your call, we'll put our team on notice so they can arrive quickly and begin the cleanup process immediately. We won't close the project until your property is stable and safe for your return. 
 If your Englewood property has sustained damage of any kind, call Restoration 1 now. We provide timely and honest service to each and every customer.
24-Hour Emergency Service
Certified and Highly Trained Restoration Experts
Eco Friendly Service
Prompt Damage Assessment and Pretesting
| Sunday | 24 Hours |
| --- | --- |
| Monday | 24 Hours |
| Tuesday | 24 Hours |
| Wednesday | 24 Hours |
| Thursday | 24 Hours |
| Friday | 24 Hours |
Why Choose Restoration 1?
High Service Standards
24/7 Response Time
We Guarantee The Use Of The Most Current Code Standards
Certified Experts
We Live In Your Community
We Have Experience Dealing With All Insurance Companies
Emergency Services
We Consider You Part Of Our Family
Pride In Meeting Your Restoration Deadlines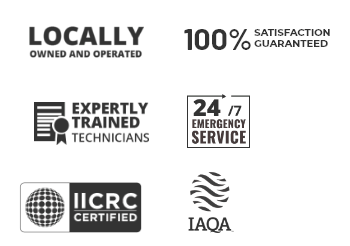 Fast Response Time - Local & Professional OPEN 24/7, CALL NOW!
Our promise is that we will use the best materials and above code quality craftsmanship to restore your damaged property.