Roxborough, CO Water Damage Restoration Services, Fire Damage & Mold Remediation Experts
Restoration 1 Serving Roxborough, CO
It takes one single mishap or disaster to cause extensive property damage. From a kitchen fire to a burst pipe, severe hailstorm to flash flooding in the neighborhood, such disasters can result in long-lasting consequences. When you're dealing with any of the aforementioned disasters, call Restoration 1 of West Denver. We provide 24-hour restoration services in Roxborough, CO!
24-Hour Emergency Service
Even the smallest amount of property damage requires a prompt and thorough response. Here at Restoration 1 of West Denver, we offer 24-hour property restoration services to deal with the hassle. If you allow water damage to sit in your home, for example, it will lead to mold growth and contamination. Give us a call at any hour.
Trained Restoration Technicians
From the smallest job to severe disasters, the team at Restoration 1 of West Denver is committed to providing guaranteed relief. How? We are certified by the Institute of Inspection, Cleaning and Restoration Certification (IICRC) and the American Council for Accredited Certification (ACAC).
Best Water Damage Restoration & Cleanup
Using the most advanced restoration equipment, Restoration 1 of West Denver provides year-round water damage restoration and cleanup in residential and commercial properties. We begin by removing all standing water, drying affected areas, and ensuring mold does not grow.
Fast Fire & Smoke Damage Restoration
Now is the time to call for fast fire and smoke damage restoration from Restoration 1 of West Denver. When you call, we arrive within the hour to tackle the fire and smoke damage in your home. We salvage your possessions, restore the property, and provide you with a habitable home once more.
Mold Remediation & Inspection Experts
When you find mold in your home or office, pick up the phone and call Restoration 1 of West Denver. We'll send a mold expert straight to your doorstep. Then, we'll track all mold spores and provide quick relief from the contamination.
Contact Restoration 1
When you require top-rated restoration services in Roxborough, you need Restoration 1 of West Denver. Give us a call at 720-669-7614!
24-Hour Emergency Service
Certified and Highly Trained Restoration Experts
Eco Friendly Service
Prompt Damage Assessment and Pretesting
| Sunday | 24 Hours |
| --- | --- |
| Monday | 24 Hours |
| Tuesday | 24 Hours |
| Wednesday | 24 Hours |
| Thursday | 24 Hours |
| Friday | 24 Hours |
Water
Need Help With Water Damage?
Fire
Need Help With Fire Damage?
Why Choose Restoration 1?
High Service Standards
24/7 Response Time
We Guarantee The Use Of The Most Current Code Standards
Certified Experts
We Live In Your Community
We Have Experience Dealing With All Insurance Companies
Emergency Services
We Consider You Part Of Our Family
Pride In Meeting Your Restoration Deadlines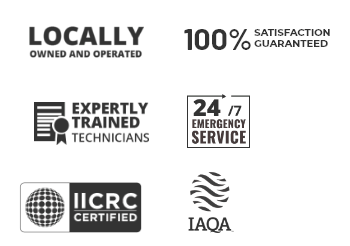 Fast Response Time - Local & Professional OPEN 24/7, CALL NOW!
Our promise is that we will use the best materials and above code quality craftsmanship to restore your damaged property.