Here's Why We Are The Best Fire & Smoke Restoration Experts in Arvada, CO
We are professionals. Our technicians are certified and highly trained in restoration following fire and/or smoke.
We are an environmentally conscious firm. Our services are eco friendly.
We are there when you need us. During the day, in the middle of the night, we offer 24-Hour Emergency Service.
We work with your insurance. We often provide assistance with the insurance claims process.
Ask Our Customers: Our Fire & Smoke Restoration Experts Exceed Expectations
The damage a fire can cause is unbelievable. It can be extremely costing. And the distress caused by a fire to a family or business can be devastating. A fire disrupts lives. Families have to move out of homes – businesses have to close their doors – at least for a while.
At Restoration 1 of West Denver, we are trained to handle the cleanup and restoration efforts following a fire. We helped many families who were affected by the Marshall Fire. We understand how a fire can disrupt your ability to live comfortably. We are committed to provide the very best fire and smoke restoration services to residents and building owners in Arvada. If your home or office has suffered damage due to fire or smoke, please give us a call immediately.
What Is The Fire and Smoke Damage Restoration Process?
Whoever you decide to use to restore your home or office, they should have the most current equipment – designed to clean your home as quickly as possible. And the equipment should be plentiful. The more air movers and drying equipment that can be installed in your home, the faster you will be able to move back in. Our team uses only the best equipment in the industry, and has the expertise to determine the best plan of action after a blaze. When you hire our fire & smoke damage restoration service, we'll take exhaustive steps to return your property to a safe and habitable state. Here's a summary of our process: 
Inspection. We first inspect the property for structural damage. And we look for signs of smoke damage. We then begin to take measures to reverse fire and smoke issues.
Removal. Somethings may be beyond repair, such as damaged flooring.
Repair. Other items may be salvageable – such as appliances or other equipment
Evaluation. A working HVAC system is important as it can play a major role in moving the air around a home or office. We evaluate the system to see if it needs repairs.
Drying contents. We ensure all water damage is thoroughly dried. This is a critical first step in getting back into the structure.
Eliminate odors. The odors from smoke and fire are nasty. Eliminating these are critical.
Maintaining Healthy and Habitable State. The health of family and co-workers is critical. We work diligently to restore healthy air.  
If your home or office in Arvada has fallen victim to a fire, you need expert fire & smoke damage restoration. We set the standard for service in the industry. Call us to start the cleanup and restoration process now. We're available when you need us, 24/7.
24-Hour Emergency Service
Certified and Highly Trained Restoration Experts
Eco Friendly Service
Prompt Damage Assessment and Pretesting
| Sunday | 24 Hours |
| --- | --- |
| Monday | 24 Hours |
| Tuesday | 24 Hours |
| Wednesday | 24 Hours |
| Thursday | 24 Hours |
| Friday | 24 Hours |
Why Choose Restoration 1?
High Service Standards
24/7 Response Time
We Guarantee The Use Of The Most Current Code Standards
Certified Experts
We Live In Your Community
We Have Experience Dealing With All Insurance Companies
Emergency Services
We Consider You Part Of Our Family
Pride In Meeting Your Restoration Deadlines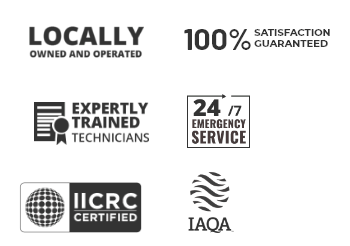 Fast Response Time - Local & Professional OPEN 24/7, CALL NOW!
Our promise is that we will use the best materials and above code quality craftsmanship to restore your damaged property.