Columbine, CO Water Damage Restoration Services, Fire Damage & Mold Remediation Experts
Living here in beautiful Columbine, CO, comes with its own unique challenges to face. Homeowners and local businesses in the area must often contend with severe snowstorms, occasional flooding, and property damage from internal causes. Thankfully, you have Restoration 1 of West Denver. We are on the clock 24/7 to provide property restoration services in Columbine, CO!
24-Hour Emergency Service
Part of our commitment to the community is in offering 24-hour restoration services. When you're dealing with a burst pipe, kitchen fire, or mold infestation, you need immediate relief. Waiting will only worsen the situation. Pick up the phone and give us a call. We'll be here.
Trained Restoration Technicians
At Restoration 1 of West Denver, we only hire the best of the best to handle restoration services in our community. As such, all of our technicians are certified by the Institute of Inspection, Cleaning and Restoration Certification (IICRC) and the American Council for Accredited Certification (ACAC).
Best Water Damage Restoration & Cleanup
When you are dealing with water damage, you'll notice it seeps into every crack and crevice. Thoroughly cleaning between each floorboard, for instance, is a difficult experience on your own. Here at Restoration 1 of West Denver, we are equipped and trained to handle the job the right way.
Fast Fire & Smoke Damage Restoration
Much may be lost in a property fire, from possessions to memories. At Restoration 1 of West Denver, we are committed to reversing the fire and smoke damage you've endured. We hope to give you your home back in the quickest time possible.
Mold Remediation & Inspection Experts
There are many types of mold spores affecting households throughout the region. Most are relatively harmless at first, but can quickly worsen with time. Call Restoration 1 of West Denver. We have mold experts on standby around the clock.
Contact Restoration 1
Schedule year-round restoration services in Columbine, CO, for water, fire, or mold damage in your home or business. Call Restoration 1 of West Denver at 720-613-5255!
24-Hour Emergency Service
Certified and Highly Trained Restoration Experts
Eco Friendly Service
Prompt Damage Assessment and Pretesting
| Sunday | 24 Hours |
| --- | --- |
| Monday | 24 Hours |
| Tuesday | 24 Hours |
| Wednesday | 24 Hours |
| Thursday | 24 Hours |
| Friday | 24 Hours |
Water
Need Help With Water Damage?
Fire
Need Help With Fire Damage?
Why Choose Restoration 1?
High Service Standards
24/7 Response Time
We Guarantee The Use Of The Most Current Code Standards
Certified Experts
We Live In Your Community
We Have Experience Dealing With All Insurance Companies
Emergency Services
We Consider You Part Of Our Family
Pride In Meeting Your Restoration Deadlines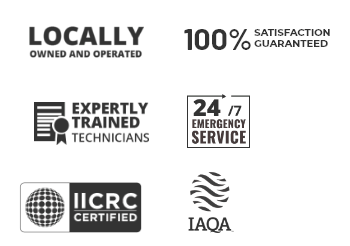 Fast Response Time - Local & Professional OPEN 24/7, CALL NOW!
Our promise is that we will use the best materials and above code quality craftsmanship to restore your damaged property.