The Best Water Damage Restoration & Cleanup Service in Golden CO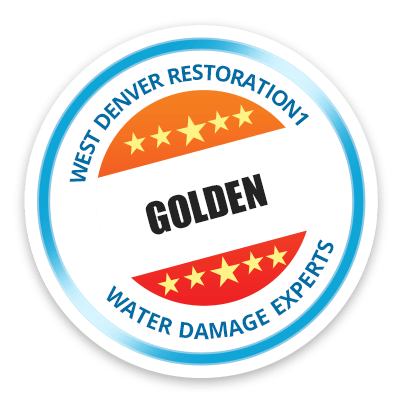 The Best Water Damage Restoration & Cleanup Service in Golden CO
The technicians at Restoration 1 of West Denver are certified and highly trained experts.
We are there when you need us. We offer 24-Hour emergency service.
Service includes a prompt damage assessment and pretesting to determine the best methods for remediation of your property.
We are a trusted name nationwide in restoration and cleanup.
Professional Water Damage Restoration & Clean Up
Water damage can be a frustrating and deceptive problem to deal with. Even a small leak can lead to major damage. For the best results, hire professional remediation experts. Professional contractors are highly trained and follow industry-standard processes proven to provide the best results. Our equipment is current, and we have the means to tackle even the biggest jobs. Our goal is to reverse the effects of water damage and bring your property back to pre-disaster condition. When your property in Golden – residential or commercial – sustains damage from a leak or flood, give us a call immediately.
What Can You Expect From A Certified Water Restoration Specialist?
First, you can expect immediate attention. Water damage requires professional attention before the issue spreads to other areas. Secondly, because water often leads to mold, we will assess the property immediately. Third, a detailed plan of action. When you hire Restoration 1 of West Denver for water damage restoration in Golden, our team goes through an exhaustive step-by-step process to ensure the job is done right. This process includes: 
Using state-of-the-art equipment to ensure all affected areas are rendered totally dry. This is critical in preventing mold growth.

Removing carpet and other items that are beyond repair. Items that are wet and left in place increase the chance of mold growth.

Sanitizing and dehumidifying the area so mold can't grow.

Making repairs to damaged items as needed.
Water Damage and Its Causes
Water damage can result from a number of situations. However, some of the most common include a slab leak, old plumbing, or a hot water heater leak. Regardless of the cause, Restoration 1 can get things under control. Our technicians have the expertise to diagnose the issue, and take the most appropriate steps to return your home or office to a safe and habitable state.
There are a number of reasons for water damage in residential or commercial property. Sudden rains that are especially hard lead to water intrusion and possibly a flooded basement. Bad plumbing, a sewer leak or freezing pipes can happen at any time, even in the middle of the night. We offer 24/7 emergency water damage restoration services – just give us a call.  Our team can arrive quickly to get the cleanup process underway. When you hire us, we won't leave until your property is stable and safe for your return. 
Call Us For Immediate Action
If your Golden CO property has sustained damage from a flood, plumbing leak, sewer damage or torrential storm, call Restoration 1 now. We provide timely and honest service to each and every customer.r.
Water damage to a Golden property. Technicians using state-of-the-art equipment to remove water from carpeting.
24-Hour Emergency Service
Certified and Highly Trained Restoration Experts
Eco Friendly Service
Prompt Damage Assessment and Pretesting
| Sunday | 24 Hours |
| --- | --- |
| Monday | 24 Hours |
| Tuesday | 24 Hours |
| Wednesday | 24 Hours |
| Thursday | 24 Hours |
| Friday | 24 Hours |
Why Choose Restoration 1?
High Service Standards
24/7 Response Time
We Guarantee The Use Of The Most Current Code Standards
Certified Experts
We Live In Your Community
We Have Experience Dealing With All Insurance Companies
Emergency Services
We Consider You Part Of Our Family
Pride In Meeting Your Restoration Deadlines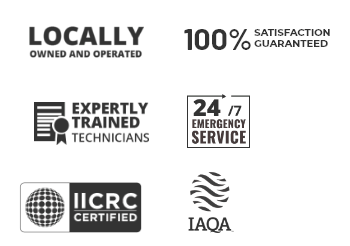 Fast Response Time - Local & Professional OPEN 24/7, CALL NOW!
Our promise is that we will use the best materials and above code quality craftsmanship to restore your damaged property.