Littleton's Best Water Damage Restoration & Cleanup Services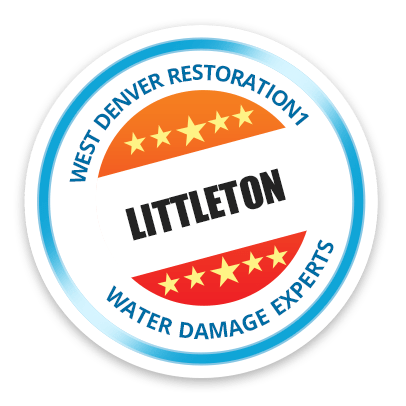 Why Restoration 1 of West Denver Is The Best Water Damage Restoration Expert in Littleton, CO
Experienced and Trained. Our technicians are certified and highly trained restoration experts.
Available Immediately. We provide 24-Hour Emergency Service.
We Keep Owners Informed. Our service includes a prompt damage assessment and pretesting.
Littleton's Water Damage Restoration & Clean Up Experts
What may start as a minor leak or drip can become a major problem later. Water damage is both frustrating and deceptive. Though the initial water intrusion problem can be minor, it's not uncommon for the resulting damage to be significant. When you spot water damage, we recommend that you seek water damage restoration experts sooner, rather than later. Our technicians are highly-trained, and use the best equipment available to reverse the effects of water damage. When your Littleton property sustains damage from a leak or flood, give us a call immediately.
Water Damage Restoration Process
It's easy for water damage to spread into other immediate areas. That is why we recommend you call professionals quickly – before the issue spreads to other areas. Subsequent to water damage, you may also encounter a mold problem if the damage isn't addressed quickly. Give us a call and we immediately go through an exhaustive step-by-step process to ensure the job is done right. The process includes: 
Current, state-of-the-art equipment. Using an abundance of equipment, we ensure all affected areas are rendered totally dry as quickly as possible.
Repair assessment. After inspection, we remove carpet and other items that are beyond repair.
Taking extra precautions. We follow-up by sanitizing and dehumidifying the area so mold can't grow.
Repairing items. We take an inventory of your property and evaluate whether certain items can be repaired or not. We notify owners of any property that cannot be repaired.
How Is Property Damaged By Water In Littleton?
Some of the most common reasons for water damage include a slab leak, old plumbing, or a hot water heater leak. Floods or a catastrophic amount of rainfall can also damage property. Regardless of the reason for water damage, Restoration 1 has the expertise and equipment to reverse water damage. Our technicians will diagnose the issue and take the most appropriate steps to return your home or office to a safe and habitable state.
24-Hour Emergency Service
Sudden leaks happen day and night. In order to service our customers quickly, we offer 24/7 water damage restoration services. Give us a call and our team will arrive quickly to get the cleanup process underway. Our job is not complete until your property is stable and safe for your family or co-workers to return. 
If your Littleton property has sustained damage from a flood or leak, call Restoration 1 now. We provide timely and honest service to each and every customer.
Lower level flooring and dry wall damage to a property in Littleton.
24-Hour Emergency Service
Certified and Highly Trained Restoration Experts
Eco Friendly Service
Prompt Damage Assessment and Pretesting
| Sunday | 24 Hours |
| --- | --- |
| Monday | 24 Hours |
| Tuesday | 24 Hours |
| Wednesday | 24 Hours |
| Thursday | 24 Hours |
| Friday | 24 Hours |
Why Choose Restoration 1?
High Service Standards
24/7 Response Time
We Guarantee The Use Of The Most Current Code Standards
Certified Experts
We Live In Your Community
We Have Experience Dealing With All Insurance Companies
Emergency Services
We Consider You Part Of Our Family
Pride In Meeting Your Restoration Deadlines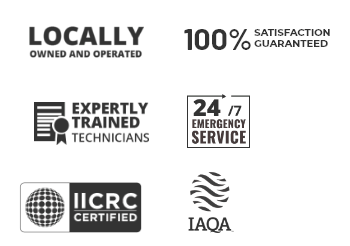 Fast Response Time - Local & Professional OPEN 24/7, CALL NOW!
Our promise is that we will use the best materials and above code quality craftsmanship to restore your damaged property.