Summit County, CO Water Damage Restoration Services, Fire Damage, & Mold Remediation Experts
24-Hour Emergency Service
Restoration1 of West Denver is the top Water, Fire & Smoke Damage, Mold Remediation, Odor Removal and Crawlspace Encapsulation company in Summit County. 
Restoration 1 serves the following cities within Summit County. Please select the appropriate city to learn more about the services provided by Restoration 1. 
Summit County has some of the most scenic areas in Colorado. When there is an emergency in any of the cities listed above, it's important to call Restoration 1 immediately. Your home or office should be restored to pre-damaged condition as soon as possible – so that you can enjoy your home, or get back to business right away. Restoration 1 provides emergency services in the event of fire & smoke damage or water damage. We understand emergencies and we have the equipment and know-how to take care of any problems. We can also service your property for other emergency issues, such as mold remediation, odor removal and crawlspace encapsulation.
Trained Restoration Technicians
Our technicians are fully qualified. They undergo rigorous training and in fact, are certified by the institute of Inspection, Cleaning and Restoration Certification (IICRC). When you call our technicians, we respond quickly.  
Best Water Damage Restoration & Cleanup
Living in an area where snow melting can have disastrous results, water damage can be an issue. It can also be deceiving as water can hide behind walls, under flooring or behind glass enclosures. If you have water damage, call Restoration 1. We are professional restoration experts who can evaluate the damage in your home or office and then work to restore your property to pre-damaged condition.   
Fast Fire & Smoke Damage Restoration
Fire & smoke damage in Summit County can be disastrous. If you experience either in your home or office, you want a professional team to address the problem immediately. Smoke damage can linger for days after a fire has gone out, so immediate action is recommended. Restoration 1 has an experienced team that will respond quickly to restore your property completely. 
Mold Remediation & Inspection Experts
If you spot mold in your home or office, call our office immediately. Our mold remediation and inspection experts will work diligently to assess the problem and remove all traces of mold on your property. Because mold can cause unsafe conditions, you need professionals who can respond quickly. Restoration 1 will be there quickly and work effectively to remove mold from your property. 
Contact Restoration 1
Restoration 1 is your emergency response team if you are in Summit County. Let us help you. Rather than increase the amount of stress and worry on you as a result of this emergency, we can actually set your mind at ease. We are a professional team of restoration specialists who can come into your home or office, assess the situation and immediately start working on your property to restore it to pre-damaged condition. We have the technical know-how and the right equipment to take care of fire, smoke, water or mold issues and the expertise to do it right. 
When you experience a fire or water emergency, or any other property damage issue, and you live in Summit County, contact us as soon as possible. We'll work with you to restore your property and create a healthy environment. 
24-Hour Emergency Service
Certified and Highly Trained Restoration Experts
Eco Friendly Service
Prompt Damage Assessment and Pretesting
| Sunday | 24 Hours |
| --- | --- |
| Monday | 24 Hours |
| Tuesday | 24 Hours |
| Wednesday | 24 Hours |
| Thursday | 24 Hours |
| Friday | 24 Hours |
Water
Need Help With Water Damage?
Fire
Need Help With Fire Damage?
Why Choose Restoration 1?
High Service Standards
24/7 Response Time
We Guarantee The Use Of The Most Current Code Standards
Certified Experts
We Live In Your Community
We Have Experience Dealing With All Insurance Companies
Emergency Services
We Consider You Part Of Our Family
Pride In Meeting Your Restoration Deadlines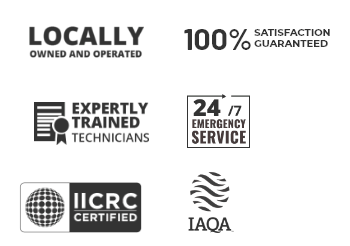 Fast Response Time - Local & Professional OPEN 24/7, CALL NOW!
Our promise is that we will use the best materials and above code quality craftsmanship to restore your damaged property.