As arctic temperatures once again arrive in the Denver area, we are reminded of the severe conditions that can result. Anytime temperatures fall below 20 degrees F, water pipes are in danger of freezing. When that happens, pipes can burst and cause thousands of gallons of water to escape into the interior of the property. If you own a home or business, extreme temperatures can lead to unwanted and expensive problems.
Last year we got a call from Westerra Credit Union. Over a weekend when the temperatures turned extremely cold, their facility flooded. You can see how severe the damage was by the above photo. The business had to close down for a few days while we remediated the water damage. Understanding the need to reopen as quickly as possible, Westerra called Restoration 1 of West Denver in hopes for immediate resolution.
Restoration 1 of West Denver assessed the problem and immediately called for reinforcements. Powerful equipment was set up at the site. The system had to be placed outside of the building because of its size.
The following photos demonstrate the need for powerful equipment and quick access to the building in order to resolve the problem.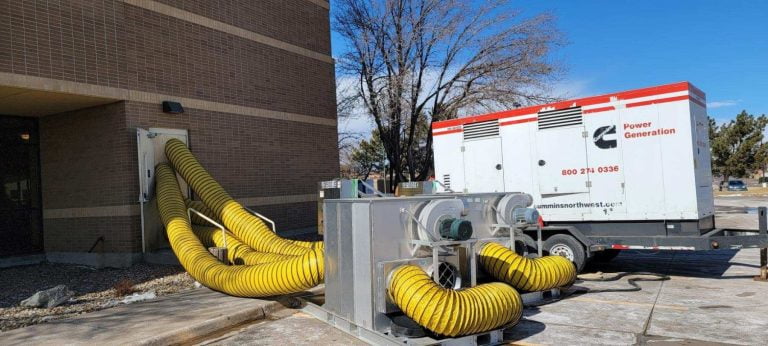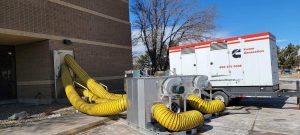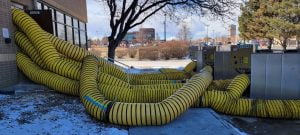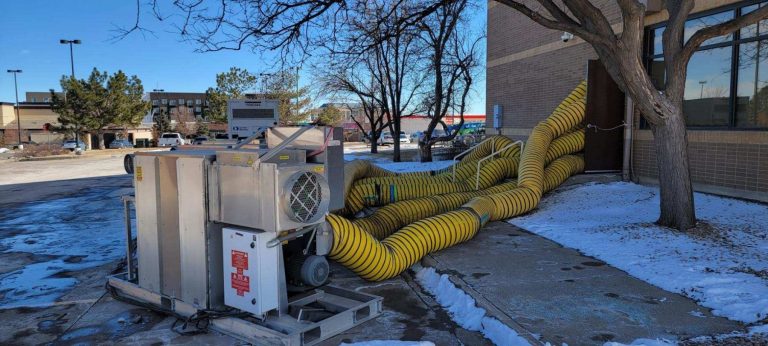 Once the vacuums removed the water from the building. Fans and dehumidifiers began the process of thoroughly drying the carpet throughout the facility. The success of this project depended on several elements:
Experienced remediation team
A professional assessment
State-of-the-art equipment
Certified & trained technicians, as well as
Immediate action.
With our help, Westerra Credit Union re-opened 2 days later. You can see the result of our work below.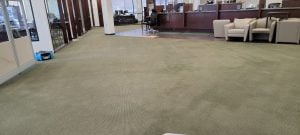 Westerra Credit Union – After Restoration 1 removes water
If you experience a water problem in your home or office, give Restoration 1 of West Denver a call at 720-605-2994.
You can also visit our website for more information on Restoration1 of West Denver and our water damage experts.