Best Mold Remediation & Inspection Service in West Denver, CO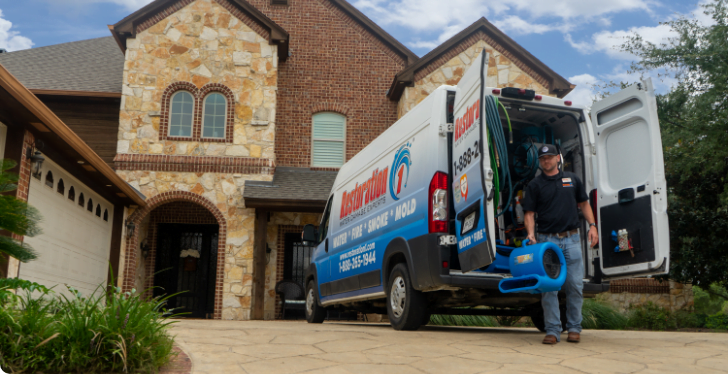 Why We Are The Best Mold Remediation & Inspection Restoration Experts in West Denver, CO
Certified and Highly Trained Restoration Experts
Eco Friendly Service
Prompt Mold Infiltration Assessment
Assistance With the Insurance Claims Process
Expert Mold Remediation Service
If Your Home Was in a Flood, Your Next Worry Is Mold
Following significant water damage, mold is a genuine concern. You see, water seeps into every crack and crevice rapidly. This excess moisture provides the perfect breeding ground for mold. And that hidden mold? Our experts know just where to look. We'll properly treat the issue so your family stays safe.
Importance of Mold Remediation
Mold is known to cause a variety of adverse health effects. Mold remediation is designed to stop mold spores from spreading further. Allow us to safely – and completely – handle mold for you. You'll return to a healthy, clean environment once more.
Causes & Risks of Mold
Mold, as previously stated, is caused by moisture and water damage. Along with property damage, the risks of mold include chronic coughing, allergic reactions, asthma attacks, long-term respiratory illness, rashes, and more. Mold can even cause depression. Yes, mold is also harmful to pets.
What is Black Mold?
Black mold is a particularly dangerous type of mold spore. It is black in color with a raised, fuzzy or moist appearance, and it spreads quickly. Do not handle black mold on your own – let our experts safely deal with mold for you. The risks associated with black mold are very serious.
HVAC Cleaning And Decontamination
Mold spores will spread along the path of least resistance. In a modern residential household, that usually means the heating and air conditioning system (HVAC), along with its attached ductwork. Our professionals bring the best equipment to clean and decontaminate the entire system properly.
Preventative Measures
To prevent mold, we must address the moisture issue in your home. Whether from flooding or a long-time slow leak, our technicians are equipped and trained to handle both water damage itself and excess moisture with ease. Schedule expert mold removal in Baton Rouge, LA with Restoration 1 of East Baton Rouge. Call us anytime at 713-929-2824.
Why Choose Restoration 1?
High Service Standards
24/7 Response Time
We Guarantee The Use Of The Most Current Code Standards
Certified Experts
We Live In Your Community
We Have Experience Dealing With All Insurance Companies
Emergency Services
We Consider You Part Of Our Family
Pride In Meeting Your Restoration Deadlines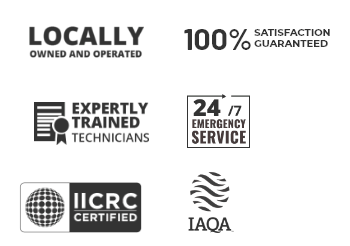 Fast Response Time - Local & Professional OPEN 24/7, CALL NOW!
Our promise is that we will use the best materials and above code quality craftsmanship to restore your damaged property.