We love hearing from our clients. Please feel free to leave us a review and tell us how we are doing.
At Restoration 1, we want to know how you felt about your experience with our restoration services. We've built a solid reputation in the industry with our inspection, cleanup, and restoration work for fire, smoke, water, mold, and other emergencies. We strive for excellence, and want to hear what you think. Your feedback is important to us.


24-Hour Emergency Service
Certified and Highly Trained Restoration Experts
Eco Friendly Service
Prompt Damage Assessment and Pretesting
| Sunday | 24 Hours |
| --- | --- |
| Monday | 24 Hours |
| Tuesday | 24 Hours |
| Wednesday | 24 Hours |
| Thursday | 24 Hours |
| Friday | 24 Hours |
Water
Need Help With Water Damage?
Fire
Need Help With Fire Damage?
We Strive for 100% Satisfaction
We hire the most highly-trained technicians in the industry to join our team. These certified pros take pride in the quality of work they perform. Restoration 1 strives to ensure our customers are 100% satisfied with the process from beginning to end.
Our technicians go above and beyond what's required to restore your home or office to a safe and habitable state. If you have any issues or concerns, we want to hear from you. We'll immediately address the problem to ensure you're completely satisfied.
We're the Standard in Restoration Services
When you use Restoration 1 you're working with the best in the industry. Many companies in the industry look to us as the standard for quality craftsmanship and customer service, since we provide only the most expert, timely and honest work to our customers nationwide.
Residents in West Denver have high standards with regards to the quality of services they receive. We're proud to be a part of your community, and have technicians who live and work alongside you. We always aim to maintain our reputation for excellence in everything we do.
Our team of technicians is here to exceed your expectations, and we'd appreciate hearing your comments and thoughts about our services. Should you have any questions or concerns, please don't hesitate to contact us immediately. And we thank you for your referrals.
Why Choose Restoration 1?
High Service Standards
24/7 Response Time
We Guarantee The Use Of The Most Current Code Standards
Certified Experts
We Live In Your Community
We Have Experience Dealing With All Insurance Companies
Emergency Services
We Consider You Part Of Our Family
Pride In Meeting Your Restoration Deadlines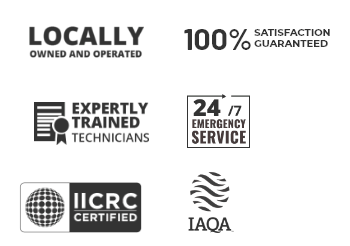 Fast Response Time - Local & Professional OPEN 24/7, CALL NOW!
Our promise is that we will use the best materials and above code quality craftsmanship to restore your damaged property.