About Our Property Damage Restoration Company
Our family is ready and waiting to come to your family's rescue for all your fire, water, or mold restoration needs. We take pride in listening to your concerns and answering them honestly and completely.
About Our Property Restoration Team
When you're in need of restoration services, we're here to provide you with the most reliable resources in the West Denver area. Our premium services are available 24/7, 365 days a year when you're in need of emergency services after a disaster has occurred causing:
Fire Damage
Smoke Damage
Water Damage
Mold Removal
We're committed to being available 24/7 when an emergency occurs at your residential or commercial building. We stand behind the outstanding work we perform and don't complete the project until you're fully satisfied with the results.
We value you as a customer, and your needs become a top priority once you contact us. We know how challenging it can be when a disaster occurs – that's why we respond quickly to avoid delays in restoring your home or office to a safe and habitable state.
Our team wants you to feel confident with our services and have peace of mind throughout the process. We make communication a priority and keep you informed each step of the way. We will even assist in helping you address the sometimes complicated claims process. Rely on us to complete the project efficiently, so you can return to your daily obligations.
When you use our services, we guarantee the following:
Fair prices
Honesty
Professional, trained, and certified technicians
Licensed and insured work
We're available 24/7
Satisfaction guaranteed
Having a reliable restoration company available when an unexpected disaster occurs is an invaluable resource. Restoration 1 has a strong reputation throughout the country for providing exceptional and trustworthy service. We can quickly assess the damage to your property, and form a plan of action for getting things back to normal as soon as possible.
If you need restoration services in Jefferson County, we're here to help. Call us – we will respond to your inquiry immediately. Our certified technicians and have the tools and experience to get you back on your feet.
24-Hour Emergency Service
Certified and Highly Trained Restoration Experts
Eco-Friendly Service
Prompt Damage Assessment and Pretesting
| Sunday | 24 Hours |
| --- | --- |
| Monday | 24 Hours |
| Tuesday | 24 Hours |
| Wednesday | 24 Hours |
| Thursday | 24 Hours |
| Friday | 24 Hours |
Water
Need Help With Water Damage?
Fire
Need Help With Fire Damage?
Mold
Need Help With Mold Damage?
Why Choose Restoration 1?
High Service Standards
24/7 Response Time
We Guarantee The Use Of The Most Current Code Standards
Certified Experts
We Live In Your Community
We Have Experience Dealing With All Insurance Companies
Emergency Services
We Consider You Part Of Our Family
Pride In Meeting Your Restoration Deadlines
"Our Restoration 1 Promise"
Our promise is that we will use the best materials and above code quality craftsmanship to restore your damaged property.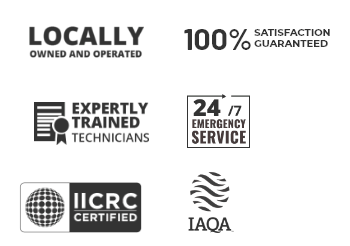 Fast Response Time - Local & Professional OPEN 24/7, CALL NOW!
Our promise is that we will use the best materials and above code quality craftsmanship to restore your damaged property.