Grant Ranch, CO Water Damage Restoration Services, Fire Damage & Mold Remediation Experts
Homeowners and local businesses in the area often face unexpected challenges. At times, such challenges can mean extensive property damage caused by flooding, fire, or mold growth. When that is the case, 
Restoration 1 of West Denver
 is on the job. We offer 24-hour property 
restoration services
 in Grant Ranch, CO, for everyone.
24-Hour Emergency Service
When dealing with any type of property damage, time is of the essence. With water, fire, and mold, the situation can only worsen if you wait. So, pick up the phone and call Restoration 1 of West Denver. We are here 24/7 to tackle any type of property damage you face.
Trained Restoration Technicians
At Restoration 1 of West Denver, we are committed to providing exceptional service year-round. With our current team, we can achieve such a profound goal. After all, we are certified by the Institute of Inspection, Cleaning and Restoration Certification (IICRC) and the American Council for Accredited Certification (ACAC).
Best Water Damage Restoration & Cleanup
You'll find that even the smallest amount of water damage causes a big amount of trouble. As water is released into the home, it seeps into every crack and crevice. Then, if not caught early enough, the resulting damage escalates. When you call, we'll bring the top restoration equipment to reverse all water damage we encounter.
Fast Fire & Smoke Damage Restoration
Whether caused by a kitchen fire or electrical fire, fire damage can be quite severe. No one deserves to deal with fire damage in their home, but Restoration 1 of West Denver is here to help in the event of a property fire. We'll treat all affected areas for fire damage, smoke contamination, water damage, and more.
Mold Remediation & Inspection Experts
You have likely noticed a bit of mold growing in your bathroom or crawlspace. However, when you find mold, we urge you not to clean the mess yourself. Call our mold experts, who are trained and equipped to handle mold infestations of any size.
Contact Restoration 1
24-Hour Emergency Service
Certified and Highly Trained Restoration Experts
Eco Friendly Service
Prompt Damage Assessment and Pretesting
| Sunday | 24 Hours |
| --- | --- |
| Monday | 24 Hours |
| Tuesday | 24 Hours |
| Wednesday | 24 Hours |
| Thursday | 24 Hours |
| Friday | 24 Hours |
Water
Need Help With Water Damage?
Fire
Need Help With Fire Damage?
Why Choose Restoration 1?
High Service Standards
24/7 Response Time
We Guarantee The Use Of The Most Current Code Standards
Certified Experts
We Live In Your Community
We Have Experience Dealing With All Insurance Companies
Emergency Services
We Consider You Part Of Our Family
Pride In Meeting Your Restoration Deadlines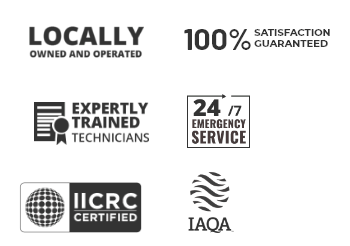 Fast Response Time - Local & Professional OPEN 24/7, CALL NOW!
Our promise is that we will use the best materials and above code quality craftsmanship to restore your damaged property.