Water, Fire Damage & Mold Remediation Experts in Lakewood, CO.
24-Hour Emergency Service
Residents of Lakewood, CO love their city for many reasons. The natural beauty of Lakewood is one thing, but there are always things to do as well. Whether it's visiting Bear Creek Lake Park (walk or bike in for free), discovering Lakewood's rich history and culture, or just enjoying the scenery, there's something for everyone. Lakewood is wonderful in many ways, but unfortunately it's not immune to fire or water emergencies. If one of these disasters strikes your home or business, our 24-hour emergency service is available to restore your property quickly, so you can get back to enjoying everything Lakewood has to offer.
Trained Restoration Technicians
Since each of our trained restoration technicians is certified by the Institute of Inspection, Cleaning and Restoration Certification (IICRC), our quality of work is guaranteed. Following a brief consultation, we will get to work to minimize damage, prevent future damage, and restore your property to its pre-damage condition.
Best Water Damage Restoration & Cleanup
Due to its extensive and often hidden nature, dealing with water damage on your own can be overwhelming. However, when you rely on our water damage restoration and cleanup team, your home or office will be back to normal in no time. We will work to minimize the damage, prevent future damage – and restore your safe living or working environment.
Fast Fire & Smoke Damage Restoration
When your home or office goes through a fire, it can seem like everything is lost. But when you call on our fire & smoke damage restoration team right away, we will arrive promptly to save as many items as possible. We'll then get to work making your property look like it did before the damage occurred.
Mold Remediation & Inspection Experts
Our mold remediation and inspection experts are trained to identify even the smallest traces of mold. Since mold can spread quickly, it's important to call our team right away when you first detect it. That way, we can ensure your living or working environment is made as safe as possible.
Carpet Cleaning
If you've made a mess, spilled food or liquids, or have endured a recent disaster, your carpet may have seen better days. To avoid long-term odors in the fibers of your carpet, now is the time to schedule professional carpet cleaning services.
Storm Damage Recovery
From wind damage to water damage, a severe storm can wreak havoc on your home. When it does, know that Restoration 1 of West Denver offers 24-hour storm damage restoration. Our technicians have seen it all and done it all; we'll handle the situation no matter the type of storm.
Odor Removal
A foul odor in your home is more than just a terrible, sickly smell. It can be downright dangerous to your health. If left unattended, the odor will quickly worsen. We can handle mildew odors, smoke odors, pet odors, and more.
Sewage Water Cleanup & Removal
The contamination of sewage is considerable. We're talking about countless bacteria, parasites, and viruses that cause illness and infection. Your health is at risk. Let our experts, who are properly equipped and trained, handle sewage cleanup and removal in Lakewood, CO!
Contact Restoration 1
When you call our team, we want to bring back a sense of confidence. We understand a fire, water, or other emergency can truly put a damper on your peace of mind. Because of that stress, it's our mission to restore your peace of mind – along with your property. Our guarantee to you is this: We will always be timely, honest and committed, and provide you with the highest quality of work possible. If you experience one of these emergencies and work or live near Lakewood, CO, contact us right away. We will arrive within minutes and treat your property with the same care we would our own.
24-Hour Emergency Service
Certified and Highly Trained Restoration Experts
Eco Friendly Service
Prompt Damage Assessment and Pretesting
| Sunday | 24 Hours |
| --- | --- |
| Monday | 24 Hours |
| Tuesday | 24 Hours |
| Wednesday | 24 Hours |
| Thursday | 24 Hours |
| Friday | 24 Hours |
Water
Need Help With Water Damage?
Fire
Need Help With Fire Damage?
Why Choose Restoration 1?
High Service Standards
24/7 Response Time
We Guarantee The Use Of The Most Current Code Standards
Certified Experts
We Live In Your Community
We Have Experience Dealing With All Insurance Companies
Emergency Services
We Consider You Part Of Our Family
Pride In Meeting Your Restoration Deadlines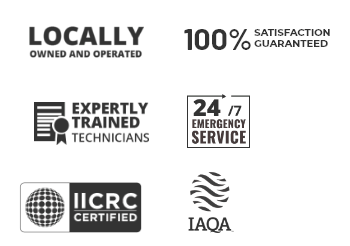 Fast Response Time - Local & Professional OPEN 24/7, CALL NOW!
Our promise is that we will use the best materials and above code quality craftsmanship to restore your damaged property.