Restoration 1 of West Denver Is The Remediation Company Of Choice For Englewood, CO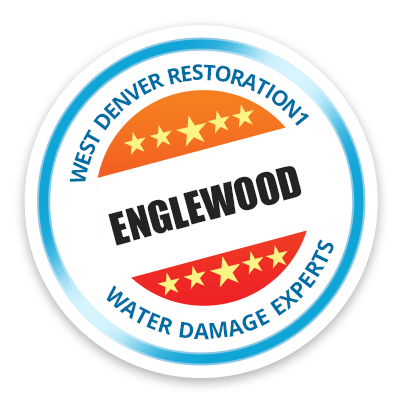 Why Restoration 1 of West Denver?
Expertise. Our technicians are both certified and highly trained.
Sustainability. Our owner is a degreed environmental engineer.
Assessment. We provide a prompt mold infiltration assessment.
Professional Assistance. We're happy to provide information to your insurance adjuster.
Restore Your Property With Advanced Restoration Equipment
Equipment and expertise make the difference. The right equipment, together with the most current restoration processes, make the remediation of your property faster and more successful. Our state-of-the-art drying equipment also allows us to save more flooring. Add in our technicians, who are highly-trained and certified, and Restoration 1 of West Denver is able to take on any type of cleanup and restoration effort – no matter what surprises we uncover during remediation.
Be Prepared
As a property owner, one of the most important things to consider is who you'll turn to when disaster strikes. It's better to have a professional contractor in mind before any disaster, rather than scrambling to find solutions when damage occurs. When a sudden disaster hits your Englewood home or office, let us be your go-to property restoration service.
We're Available, Whenever You Need Emergency Service
It's an impossible situation when dealing with major property damage in the middle of the night. You feel hopeless. And panicky. That's why calling experienced professionals is so helpful. One call and we dispatch our technicians to inspect the damage to your commercial or residential property. Then we form a plan to return your property to a safe and habitable state.
Get To Know Our Highly Trained Restoration Technicians
Services Provided To Englewood Property Owners
Water Damage Restoration & Clean Up
Water damage is not just frustrating, it needs to be taken care of in a timely fashion to prevent further problems. Our property restoration service includes reversing the effects of water damage. We first ensure your property is dried thoroughly. A thorough job is needed to prevent mold. Next, we make sure that all damaged items get repaired. Then, we go a step further, using special measures to make sure mold can't form and spread to other areas. Learn More.
Fire & Smoke Damage Restoration
Fire and smoke can be the most disastrous event to a residential or commercial property. The damage can be devastating and costly. A fire can also cause anxiety to the occupants of a building. It interrupts your life, making it difficult for a family to feel safe or nearly impossible for a business to restart.
If you experience a fire in residential or commercial property, we urge you to contact Restoration 1 of West Denver. We will help Englewood property owners get settled once again into your home or office. One of the first things we do is to inspect your home or office for structural damage. Then, our team will make repairs to appropriate areas and remove any items that aren't salvageable. It's our goal to make sure you get back in your home or office as soon as possible. Learn More.
Mold Remediation
Mold often occurs after a water disaster. It's extremely important that you address a mold problem quickly. Mold spreads easily into other areas. And since living with mold is unhealthy, you want to make sure it is cleaned up properly so as not to affect family members or co-workers. Restoration 1 of West Denver will clean and sanitize your Englewood home or office. Learn More.
Other Critical Services
Restoration 1 of West Denver helps Englewood residential and commercial property owners with a number of other cleanup services, including:
If you own residential or commercial property in Englewood, make a note now to call Restoration 1 of West Denver if and when you experience a disaster.  We operate around the clock, so don't hesitate to call at the first sign of a problem.
Why Choose Restoration 1?
High Service Standards
24/7 Response Time
We Guarantee The Use Of The Most Current Code Standards
Certified Experts
We Live In Your Community
We Have Experience Dealing With All Insurance Companies
Emergency Services
We Consider You Part Of Our Family
Pride In Meeting Your Restoration Deadlines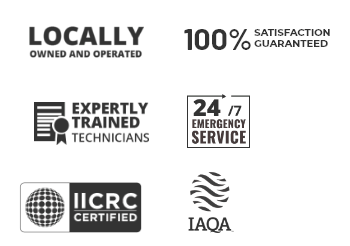 Fast Response Time - Local & Professional OPEN 24/7, CALL NOW!
Our promise is that we will use the best materials and above code quality craftsmanship to restore your damaged property.