Virus Disinfection, Biohazard Cleanup, and Sanitation Services in Front Range and Summit Country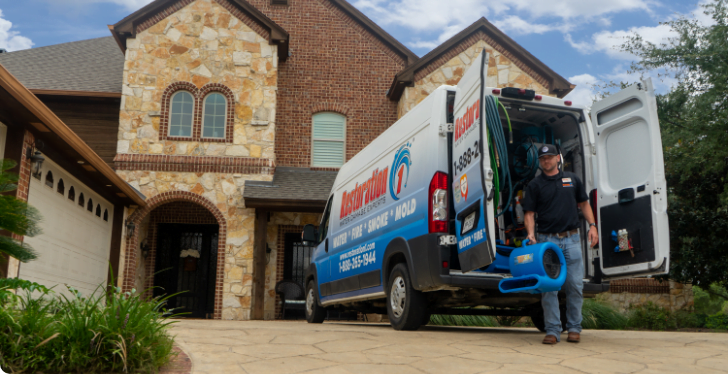 Why We Are The Best Mold Remediation & Inspection Restoration Experts in West Denver, CO
Equipped with Advanced Tools and Technology
Swift to Respond to Any Size Emergency
24-Hour Emergency Service
Virus Disinfection & Sanitation Services
Throughout the Front Range and surrounding areas, we have seen rapidly changing and evolving situations when it comes to virus updates. Highly impacted areas include ski towns in Summit County and Clear Creek County and areas that experience heavy tourism. Restoration 1 of West Denver specializes in biohazard cleanup, which means our certified experts are ready for all your virus disinfection and sanitation needs.
Rest assured, our team is equipped with advanced equipment and trained on the latest techniques to clean up any type of biohazard. We are stocked with CDC and EPA approved cleaning agents to effectively clean and sanitize your floors, bathrooms, keyboards, shelving, door knobs, storage areas and all other surfaces people may have come in contact with. On top of this, we are fully trained and equipped with the proper safety equipment to reduce the risk of contamination or illness from any biohazard materials.
The sooner we get on the job, the better. We offer 24/7 emergency services and flexible scheduling to work with your individual needs.
Here's How Restoration 1 of West Denver Will Complete a Virus Disinfection & Sanitation:
Our team is certified by the IICRC (Institute of Inspection Cleaning & Restoration Certification) when it comes to disease cleanup.
Restoration 1 uses the approved CDC and EPA industrial-strength disinfectants to decontaminate and disinfect surfaces.
We properly handle hazardous and infectious biohazard waste, such as infected materials.
Restoration 1's cleanup technicians are always dressed in fully encapsulated personal protective equipment with a full-face respirator mask.
How You Can Prevent Virus and Disease From Spreading
Stay Informed. We recommend that you check the following resources daily for the most up to date information:
Centers for Disease Control: cdc.gov
Google Blog: https://www.blog.google/inside-google/company-announcements/covid-19-how-were-continuing-to-help/
American Public Health Association: https://www.apha.org/topics-and-issues/communicable-disease/coronavirus/in-the-news
World Health Organization: who.int
Health Resources and Services Administration: https://www.hrsa.gov
Your State and Local Public Health Websites, such Denver Public Health
For general questions, call the Colorado Help Line at 720-613-2290.
Viruses often spread via human contact. They can also spread via respiratory particles that are left on surfaces and objects. These infected particles can come from coughing or sneezing. The particles can continue to live on a surface for weeks even after first contact. If someone else comes into contact with these particles, and then touches their face, mouth, nose or eyes without washing their hands, they are also at serious risk of contracting the virus.
Avoid coming into contact with people, maintain a safe distance in social situation.
Do not shake hands or hug people.
Carry an alcohol-based hand sanitizer.
Wash your hands often with soap and water for at least 20 seconds especially if you feel you may have been in contact with infected particles.
Avoid touching your eyes, nose, and mouth unless you have recently washed your hands
Avoid close contact with people who are sick and stay home if you are feeling sick, unless you need medical assistance.
Cover your mouth and nose when you cough or sneeze with a bent elbow.
Clean and disinfect frequently touched surfaces daily.
When it comes to virus disinfection, it's better to be safe than sorry.  Contact our West Denver branch today, on 720-613-2290.
Jefferson County:   
Arvada
Lakewood
Golden
Littleton
Evergreen
Morrison
Wheatridge
Ken Caryl
Chatfield
Edgewater
Bow Mar
Idledale
Indian Hills
Columbine
Conifer
Grant Ranch
Bel Mar
Arapahoe County:
Englewood
Cherry Hills Village
Greenwood Village
Douglas County:
Denver:
Five Points
Cherry Creek
Park Hill
Washington Park
Hilltop
Montclair
University Hills
Summit County: 
Breckenridge
Frisco
Silverthorne
Keystone
Copper Mountain
Eagle County: 
Clear Creek County:
Why Choose Restoration 1?
High Service Standards
24/7 Response Time
We Guarantee The Use Of The Most Current Code Standards
Certified Experts
We Live In Your Community
We Have Experience Dealing With All Insurance Companies
Emergency Services
We Consider You Part Of Our Family
Pride In Meeting Your Restoration Deadlines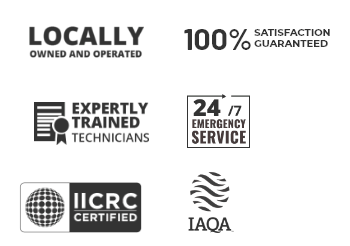 Fast Response Time - Local & Professional OPEN 24/7, CALL NOW!
Our promise is that we will use the best materials and above code quality craftsmanship to restore your damaged property.