Water, Fire Damage & Mold Remediation Experts in Conifer, CO.
24-Hour Emergency Service
There are so many different things to like about Conifer, CO that residents just can't narrow it down to one thing.  But no matter how great Conifer is year-round, there's always the chance of a fire or water emergency. If one of these unfortunate events happens at your home or office, you can feel confident that our 24-hour emergency service is available to save the day. We will work quickly to minimize damage and start the process of restoring your property.
Trained Restoration Technicians
When you put your trust into our trained restoration technicians, we won't let you down. Each of our experts is certified by the Institute of Inspection, Cleaning and Restoration Certification (IICRC), so we can guarantee you'll receive the highest quality of work possible.
Best Water Damage Restoration & Cleanup
No matter how extensive or limited water damage may seem, it's always important to rely on our water damage restoration experts to evaluate it. Because water damage is sometimes much worse than it appears, our team will conduct a thorough evaluation. We'll ensure that every bit of damage is accounted for, and your property is restored to its pre-damage condition.
Fast Fire & Smoke Damage Restoration
Our fire & smoke damage restoration team is ready to respond to your call in the event of an emergency. Timeliness is critical in these types of emergencies, and you can rely on Restoration 1 to be there when you need us. We work to save as many of your belongings as possible, and leave your property looking like it did before the damage occurred.
Mold Remediation & Inspection Experts
Our mold remediation and inspection experts will extensively evaluate your property to detect even the smallest trace of mold. Since mold can spread quickly, by the time it becomes visible it has likely spread already. Our team will work efficiently to ensure your working or living environment is rendered safe again.
Contact Restoration 1
As soon as you call us, we're committed to restoring your home or office from start to finish. We understand confidence is earned, and we strive to earn it from the first time you speak with us. We will arrive at your property in a timely manner, be honest throughout the entire process – and deliver the highest quality of work imaginable. If you experience the unfortunate event of a fire, water, mold or other emergency, and live or work near Morrison, CO, contact us right away. We will be there for you within minutes.
24-Hour Emergency Service
Certified and Highly Trained Restoration Experts
Eco Friendly Service
Prompt Damage Assessment and Pretesting
| Sunday | 24 Hours |
| --- | --- |
| Monday | 24 Hours |
| Tuesday | 24 Hours |
| Wednesday | 24 Hours |
| Thursday | 24 Hours |
| Friday | 24 Hours |
Water
Need Help With Water Damage in Conifer, CO?
Fire
Need Help With Fire Damage in Conifer, CO?
Why Choose Restoration 1?
High Service Standards
24/7 Response Time
We Guarantee The Use Of The Most Current Code Standards
Certified Experts
We Live In Your Community
We Have Experience Dealing With All Insurance Companies
Emergency Services
We Consider You Part Of Our Family
Pride In Meeting Your Restoration Deadlines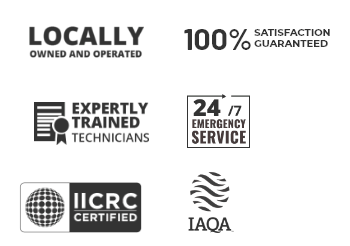 Fast Response Time - Local & Professional OPEN 24/7, CALL NOW!
Our promise is that we will use the best materials and above code quality craftsmanship to restore your damaged property.