Indian Hills #1 Water, Fire Damage & Mold Remediation Experts
24-Hour Emergency Service
In the unfortunate event of a fire or water emergency happening to your property, the peace of mind you enjoy could be altered. But by having our 24-hour emergency services available to respond rapidly and minimize damage to your property, we can help restore your peace of mind. We will arrive within minutes of receiving your call to evaluate the situation, and start to restore your home or office to its pre-damage condition.
Trained Restoration Technicians
Each one of our trained restoration technicians is certified by the Institute of Inspection, Cleaning and Restoration Certification (IICRC). This means with every project, you'll receive the highest quality of work with an unmatched level of detail. The result will be your home or office looking like brand-new again.
Best Water Damage Restoration & Cleanup
If not addressed right away, even minimal water damage can lead to more extensive problems. When you rely on our water damage restoration team, we'll work quickly to minimize the damage – and get your home or office back to its pre-damage state.
Fast Fire & Smoke Damage Restoration
When it comes to fire & smoke damage restoration, there's just no time to waste. As damaging as a fire can be, the resulting smoke can cause just as much damage. Upon receiving your call our team will arrive in a timely manner to save as many items as possible. Then we begin the process to restore your property, both quickly and safely.
Mold Remediation & Inspection Experts
Mold isn't something anyone wants to see on their property, since by the time you do see it, more than likely it has spread. The good news is our mold remediation and inspection experts are trained to identify all traces and sources of mold – and to thoroughly remove them to restore your safe environment.
Contact Restoration 1
When you place your trust in our experts, we promise to be timely, honest, and committed to restoring your home or office as quickly as possible. We treat your property with the same respect we would our own. We understand your confidence can be shaken during a fire or water emergency, or any other type of disaster. That's why it's our mission to not only restore your property, but your peace of mind as well. So if you live or work near Indian Hills, CO and experience a fire, water or mold emergency, don't hesitate to contact us 24/7 – we will arrive at your property in a matter of minutes.
24-Hour Emergency Service
Certified and Highly Trained Restoration Experts
Eco Friendly Service
Prompt Damage Assessment and Pretesting
| Sunday | 24 Hours |
| --- | --- |
| Monday | 24 Hours |
| Tuesday | 24 Hours |
| Wednesday | 24 Hours |
| Thursday | 24 Hours |
| Friday | 24 Hours |
Water
Need Help With Water Damage in Indian Hills, CO?
Fire
Need Help With Fire Damage in Indian Hills, CO?
Why Choose Restoration 1?
High Service Standards
24/7 Response Time
We Guarantee The Use Of The Most Current Code Standards
Certified Experts
We Live In Your Community
We Have Experience Dealing With All Insurance Companies
Emergency Services
We Consider You Part Of Our Family
Pride In Meeting Your Restoration Deadlines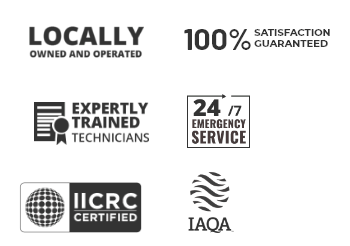 Fast Response Time - Local & Professional OPEN 24/7, CALL NOW!
Our promise is that we will use the best materials and above code quality craftsmanship to restore your damaged property.