Breckenridge, CO Water Damage Restoration Services, Fire Damage, & Mold Remediation Experts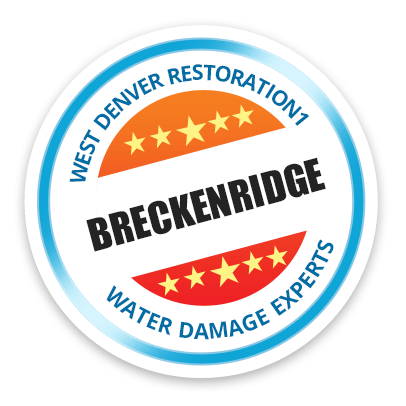 24-Hour Emergency Service
Breckenridge is located at the base of the Rocky Mountains and there's a lot to do in this town! Skiing – both downhill and cross country, snowboarding, sledding, biking and great hiking. And the town is wonderful – shopping, great restaurants and boutiques. It's a wonderful place to live and visit. If you live in or work in Breckenridge, the last thing you want to do is spend a day dealing with flood or fire emergencies. If the worse happens and you need emergency services in Breckenridge, Restoration 1 of West Denver can respond to your needs immediately. Our 24-hour emergency service is available. And when you call us, we provide services to minimize the damage and get your property up and running quickly.
Trained Restoration Technicians
When you experience water, fire, smoke or mold damage, you want professionals to evaluate the damage and restore your property. Our technicians are expertly trained, and they are certified by the Institute of Inspection, Cleaning and Restoration Certification (IICRC). Give us a call and put your trust in experts – we are committed to making sure your property is restored properly. 
Best Water Damage Restoration & Cleanup
Water and storm damage can come from weather that may be unexpected but very real. Water damage can be even worse than you realize. Problems can range from a tree limb through the roof of a business or residence or water seeping through the front door or entrance to the building. Damage of any size is irritating and inconvenient, but our water damage restoration team is always available to evaluate the damage and restore property quickly.
Fast Fire & Smoke Damage Restoration
If you have fire & smoke damage, seeking professional help quickly is of utmost importance. While smoke damage may be immediately visible on walls and ceilings, there is often underlying damage to the frame of a structure. There can even be damage to the ducts and HVAC system. Restoration 1 technicians are trained professionals who know what to look for so that a proper assessment of the damage can be written up for the homeowner and insurance company. Please give us a call as soon as possible so that we can begin to restore your property quickly. 
Mold Remediation & Inspection Experts
If you discover mold in your home or office, it's important to seek professional restoration help immediately. Mold can grow quickly and it poses a health hazard on your family or co-workers. Restoration 1 technicians are experts in the removal of mold. Our professional team can restore your property to a safe environment.
Contact Restoration 1
If you experience a water, fire, smoke or mold emergency, your business and your family are best served by calling a true professional to restore property following a disaster event. Regardless of the circumstances — dealing with fire/smoke damage, water damage, mold remediation or even biohazard remediation/cleanup — it's best to work with experts trained in restoration. Call our Restoration 1 team for fast, accurate and professional service.
When you experience a fire or water emergency, or any other property damage issue, and you live or work near Breckenridge, CO, contact us as soon as possible. We understand the difficult time you're going through and will work to restore your property – and your peace of mind.
24-Hour Emergency Service
Certified and Highly Trained Restoration Experts
Eco Friendly Service
Prompt Damage Assessment and Pretesting
| Sunday | 24 Hours |
| --- | --- |
| Monday | 24 Hours |
| Tuesday | 24 Hours |
| Wednesday | 24 Hours |
| Thursday | 24 Hours |
| Friday | 24 Hours |
Water
Need Help With Water Damage?
Fire
Need Help With Fire Damage?
Why Choose Restoration 1?
High Service Standards
24/7 Response Time
We Guarantee The Use Of The Most Current Code Standards
Certified Experts
We Live In Your Community
We Have Experience Dealing With All Insurance Companies
Emergency Services
We Consider You Part Of Our Family
Pride In Meeting Your Restoration Deadlines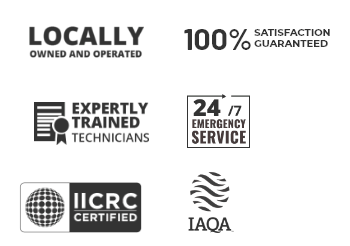 Fast Response Time - Local & Professional OPEN 24/7, CALL NOW!
Our promise is that we will use the best materials and above code quality craftsmanship to restore your damaged property.