Bow Mar, CO Water Damage Restoration Services, Fire Damage & Mold Remediation Experts
Residents of Bow Mar may find themselves in a less-than-ideal situation at times. When you're standing ankle-deep in water, in your own living room, then you know something has gone wrong. Do not worry, though. Restoration 1 of West Denver is on the job. We provide 24-hour restoration services in Bow Mar, CO, for homeowners and local businesses alike.
24-Hour Emergency Service
You can never tell when disaster will strike. It could be in the middle of the night when you're trying to sleep soundly, or it could be on the weekend, when most businesses are closed. Restoration 1 of West Denver doesn't close, though. We offer 24-hour restoration services for when you need us most.
Trained Restoration Technicians
You expect the best service possible. When it comes to your home, nothing but professional service will do. As such, Restoration 1 of West Denver aims to deliver service that goes above and beyond. We are certified by the Institute of Inspection, Cleaning and Restoration Certification (IICRC) and the American Council for Accredited Certification (ACAC).
Best Water Damage Restoration & Cleanup
There are cases when water damage goes unnoticed in your home – a leaking pipe inside the walls, for example. The resulting damage can be quite devastating. In the event of severe water damage, know that Restoration 1 of West Denver is here. We are sympathetic to your situation and fully prepared to handle the damages.
Fast Fire & Smoke Damage Restoration
A house fire is unlike any other type of disaster. It is all-encompassing and quite dangerous. The aftermath often leaves your home uninhabitable for quite some time. Restoration 1 of West Denver would like to help you reverse all damages and provide peace of mind.
Mold Remediation & Inspection Experts
From mold in the basement to fuzz growing underneath the kitchen sink, Restoration 1 of West Denver is committed to tracking your mold problem and eliminating it for good. We provide a quick resolution for mold infestations of any size.
Contact Restoration 1
Call now for top-rated property restoration services in Bow Mar, CO, from Restoration 1 of West Denver. Give us a call at 720-613-5255!
24-Hour Emergency Service
Certified and Highly Trained Restoration Experts
Eco Friendly Service
Prompt Damage Assessment and Pretesting
| Sunday | 24 Hours |
| --- | --- |
| Monday | 24 Hours |
| Tuesday | 24 Hours |
| Wednesday | 24 Hours |
| Thursday | 24 Hours |
| Friday | 24 Hours |
Water
Need Help With Water Damage in Bow Mar, CO?
Fire
Need Help With Fire Damage in Bow Mar, CO?
Why Choose Restoration 1?
High Service Standards
24/7 Response Time
We Guarantee The Use Of The Most Current Code Standards
Certified Experts
We Live In Your Community
We Have Experience Dealing With All Insurance Companies
Emergency Services
We Consider You Part Of Our Family
Pride In Meeting Your Restoration Deadlines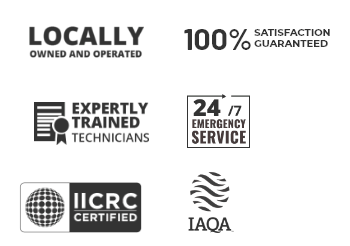 Fast Response Time - Local & Professional OPEN 24/7, CALL NOW!
Our promise is that we will use the best materials and above code quality craftsmanship to restore your damaged property.