Copper Mountain, CO Water Damage Restoration Services, Fire Damage, & Mold Remediation Experts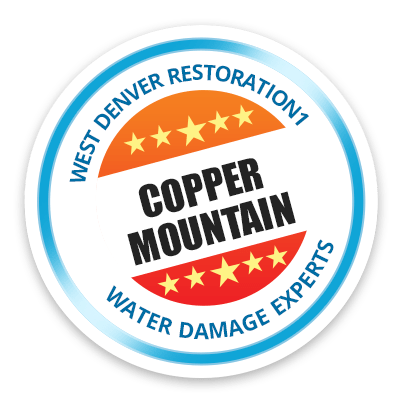 24-Hour Emergency Service
Copper Mountain is located in Summit County – about 75 miles west of Denver. It's a self-contained ski resort, resembling a village. The area has base housing, great restaurants and new condominiums. It's a great place to play, eat, vacation and shop. This is an outdoor paradise, so the thought of staying indoors cleaning up after a floor or fire is no fun! Instead, if you live or work in Copper Mountain and you need emergency services, Restoration 1 of West Denver can respond to your needs immediately. Our 24-hour emergency service is available. And when you call us, we provide services to minimize the damage and get your property up and running quickly. 
Trained Restoration Technicians
Our trained restoration technicians will convert your home or office back to pre-damaged condition. Our technicians are professionals trained in restoration services and certified by the Institute of Inspection, Cleaning and Restoration Certification (IICRC). Trust Restoration 1 to provide professional service for all your restoration needs.
Best Water Damage Restoration & Cleanup
Water damage can be extensive. It can ruin carpets, seep into walls and cause warping of drywall. Sometimes it can hide behind shower walls and drain pipes. Whatever the extent of your damage, you want trained professionals to assess your property. Restoration 1 is known for quality work and quick response time. Give us a call and let our water damage restoration team work for you!
Fast Fire & Smoke Damage Restoration
The sooner you can make a call to Restoration 1 to assess your fire & smoke damage, the better off you are. Timeliness is extremely important when it comes to the restoration of property as a result of fire and smoke. Rather than allow smoke damage to continue for days unchecked, our team will arrive within minutes of receiving your call to salvage as many of your belongings as possible, before restoring your property completely.
Mold Remediation & Inspection Experts
Mold can grow quite quickly. We recommend that you call Restoration 1 at the first sign of mold in your home or office. Mold can create an unhealthy atmosphere where it can be unsafe to live or work. Restoration 1 can professionally remove every trace of mold in your structure and restore it properly. 
Contact Restoration 1
Experiencing a fire or water emergency is both unnerving and depressing. But when you hire Restoration 1, you can be assured that your property will be quickly restored to its pre-damaged condition. From the moment you call us, we strive to be timely, honest, and committed. We'll provide a quote upfront and work with your insurance company to restore your property. And remember, our work is guaranteed. 
When you experience a fire or water emergency, or any other property damage issue, and you live or work near Copper Mountain, CO, contact us as soon as possible. We understand the difficult time you're going through and will work to restore your property – and your peace of mind.
24-Hour Emergency Service
Certified and Highly Trained Restoration Experts
Eco Friendly Service
Prompt Damage Assessment and Pretesting
| Sunday | 24 Hours |
| --- | --- |
| Monday | 24 Hours |
| Tuesday | 24 Hours |
| Wednesday | 24 Hours |
| Thursday | 24 Hours |
| Friday | 24 Hours |
Water
Need Help With Water Damage?
Fire
Need Help With Fire Damage?
Why Choose Restoration 1?
High Service Standards
24/7 Response Time
We Guarantee The Use Of The Most Current Code Standards
Certified Experts
We Live In Your Community
We Have Experience Dealing With All Insurance Companies
Emergency Services
We Consider You Part Of Our Family
Pride In Meeting Your Restoration Deadlines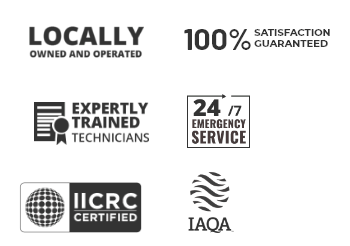 Fast Response Time - Local & Professional OPEN 24/7, CALL NOW!
Our promise is that we will use the best materials and above code quality craftsmanship to restore your damaged property.