#1 Property Damage Restoration & Cleanup Services in West Denver, CO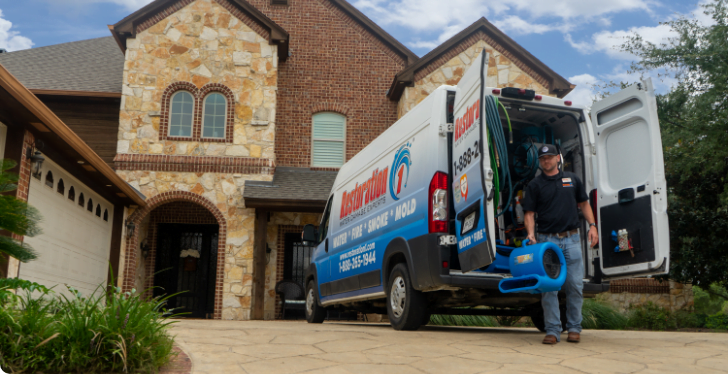 Equipped with Advanced Restoration Equipment
Certified and Highly Trained Restoration Experts
Eco Friendly Service
Prompt Mold Infiltration Assessment
Assistance With the Insurance Claims Process
At Restoration 1 of West Denver We Are
Ready with Advanced Restoration Equipment
As a property owner, one of the most important things to consider is who you'll turn to when disaster strikes. It's better to have someone in mind beforehand rather than scrambling to find solutions when damage occurs. At Restoration 1, our first job is damage assessment, and then our technicians use only the most advanced equipment in the industry to restore your property. They're also highly-trained and certified to take on any type of cleanup and restoration effort. When a sudden disaster hits your West Denver home or office, let us be your go-to property restoration service.
24-Hour Emergency Service
There's no feeling quite as hopeless as dealing with major property damage in the middle of the night. We understand the panic this situation can cause. That's why we offer 24/7 damaged property restoration to residential and commercial property owners. We'll dispatch our technicians immediately to inspect the damage and form a plan to return your property to a safe and habitable state.
Highly Trained Restoration Technicians
At Restoration 1, we make it a point to only hire the most highly-trained and experienced technicians. Each one is certified by the Indoor Air Quality Association along with the Institute of Inspection Cleaning and Restoration Certification. We set the industry standard for workmanship and customer service. It's our goal to provide you with honest, high-quality work.
Water Damage Restoration & Clean Up
Not only is water damage frustrating, it needs to be handled in a timely fashion so further problems don't occur. Part of our property restoration service includes reversing the effects of water damage. Our team will ensure your property is dried thoroughly and all damaged items get repaired. Then, we'll take measures to make sure mold can't form and spread to other areas.
Fire & Smoke Damage Restoration
A fire ranks as the most disastrous events that can happen to a property. Loss could easily reach into the thousands of dollars. Aside from that, a fire interrupts your life and makes it hard to relax until the damage is reversed. If this happens to you, contact Restoration 1 to help you get your life back on track. We'll inspect your home or office for structural damage. Our team will then make repairs to damaged items and remove any items that aren't salvageable. It's our goal to get you back in your home as soon as possible.
Commercial Building Restoration Services
Damage to commercial building can lead to a total shutdown of business operations and threaten your livelihood. That's why it's crucial to call us right away so we can start the damaged property restoration effort. Regardless of the cause or severity of the damage, our team can form a plan of action to get you back up and running soon.
Hoarding Cleanup Services
If you own residential or commercial property in Jefferson County, make Restoration 1 your go-to resource when disaster strikes. We operate around the clock, so don't hesitate to call at the first sign of a problem.
Why Choose Restoration 1?
High Service Standards
24/7 Response Time
We Guarantee The Use Of The Most Current Code Standards
Certified Experts
We Live In Your Community
We Have Experience Dealing With All Insurance Companies
Emergency Services
We Consider You Part Of Our Family
Pride In Meeting Your Restoration Deadlines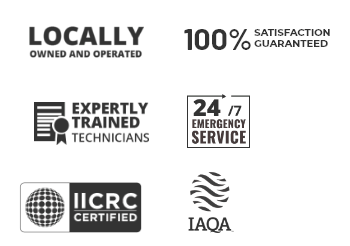 Fast Response Time - Local & Professional OPEN 24/7, CALL NOW!
Our promise is that we will use the best materials and above code quality craftsmanship to restore your damaged property.