Hilltop, CO Water Damage Restoration Services, Fire Damage & Mold Remediation Experts
24-Hour Emergency Service
Hilltop, CO is a neighborhood in Denver, CO. It has an urban feel with most residents owning their own homes. Shops, restaurants, coffee houses and parks are nearby. If you live in the Hilltop area and have restoration needs due to a fire or water damage of some kind, Restoration 1 of West Denver can respond to your needs immediately. Our 24-hour 
emergency service
 is available. And when you call us, we provide services to minimize the damage and get your property up and running quickly. 
Trained Restoration Technicians
Our professional, trained technicians will take care of your home or office. Our technicians are certified by the 
IICRC
 - the Institute of Inspection, Cleaning and Restoration Certification. As a result, we'll do the work properly and return your home or office to pre-damage condition as quickly as possible.
Best Water Damage Restoration & Cleanup
It's amazing how much damage water can do - and sometimes that damage is not evident. Damage can hide behind areas of your home or office. Our team is trained to look in the right places and make sure all damage is noted and property is restored. No matter what the cause of the damage, we'll conduct a full evaluation of your property.
Fast Fire & Smoke Damage Restoration
If you have fire & smoke damage, you want an experienced team to respond quickly. Timing is important, since smoke damage continues to be an issue even after a fire is extinguished. Just one call to Restoration 1 results in immediate action. Our goal is to salvage as much as possible before restoring your property
Mold Remediation & Inspection Experts
Mold can be a dangerous issue. We recommend that you contact us at the first signs of mold in your home or office. We have a team of mold remediation and inspection experts who will answer your call and inspect your property. We will remove the mold and restore your property safely.
Contact Restoration 1 
Whatever emergency you have involving fire, water, smoke or mold, we understand how unnerving it is. Calling a professional to restore your property is the best action you can take. We will respond quickly and work hard to get you up and running as soon as possible. We are committed to providing the very best service and will work hard to retain your trust in Restoration 1. And remember, our work is guaranteed.  
When you experience a fire or water emergency, or any other property damage issue, and you live or work near Hilltop, CO, contact us as soon as possible. We understand the difficult time you're going through and will work to restore your property – and your peace of mind.
24-Hour Emergency Service
Certified and Highly Trained Restoration Experts
Eco Friendly Service
Prompt Damage Assessment and Pretesting
| Sunday | 24 Hours |
| --- | --- |
| Monday | 24 Hours |
| Tuesday | 24 Hours |
| Wednesday | 24 Hours |
| Thursday | 24 Hours |
| Friday | 24 Hours |
Water
Need Help With Water Damage in Hilltop, CO?
Fire
Need Help With Fire Damage in Hilltop, CO?
Why Choose Restoration 1?
High Service Standards
24/7 Response Time
We Guarantee The Use Of The Most Current Code Standards
Certified Experts
We Live In Your Community
We Have Experience Dealing With All Insurance Companies
Emergency Services
We Consider You Part Of Our Family
Pride In Meeting Your Restoration Deadlines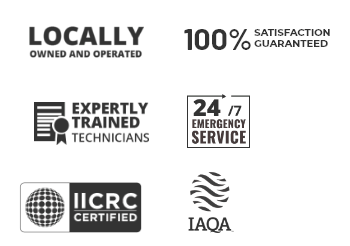 Fast Response Time - Local & Professional OPEN 24/7, CALL NOW!
Our promise is that we will use the best materials and above code quality craftsmanship to restore your damaged property.