West Denver's Top Rated Commercial Restoration & Cleaning Company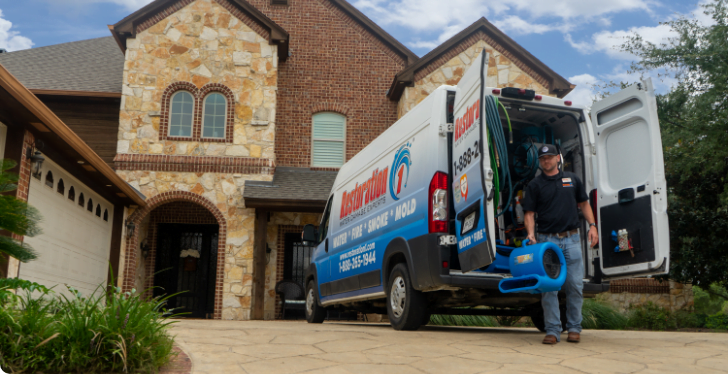 Why We Are The Best Mold Remediation & Inspection Restoration Experts in West Denver, CO
Certified and Highly Trained Restoration Experts
Eco Friendly Service
24-hour Emergency Service
Assistance With the Insurance Claims Process
Our Commercial Restoration Services
Commercial Property Damage Restoration
It's important that commercial property owners have someone they can turn to when an unexpected disaster strikes their property. Depending on severity of the damage, they could even see a complete shutdown of business operations if an expert doesn't step in. At Restoration 1, we understand your livelihood is at stake after a disaster. That's why we strive to provide the very best commercial damage restoration service to business owners throughout West Denver. Regardless of the type of damage you're up against, our team can help you get things back on track quickly.
Our Commercial Damage Restoration Experts Have Served:
Schools 

Restaurants 

Office complexes 

Retail outlets 


...and more 
We've helped businesses and commercial entities across West Denver clean up and restore their properties after a disaster of any size or type. Our technicians use only the very best equipment, and have the training required to address a wide range of property damage issues. Our commercial damage restoration service extends to all types of catastrophes, including crime scene and trauma cleanup. 
Commercial Fire & Smoke Damage Restoration
A fire at your property can be one of the most costly and damaging events you'll ever face. If a fire is severe enough, your entire business could be compromised. Fortunately, Restoration 1 can take over the cleanup and restoration process, and return your building to a safe and habitable condition. Our team will salvage any items that weren't damaged, and repair the items that were. We'll also inspect for smoke damage and reverse all effects. Our technicians will then make sure no dangerous fumes pose a health threat.
Commercial Mold Remediation
A mold issue is nothing to take lightly. Mold can present a serious health hazard to you and any occupants or customers on your property. Our commercial damage restoration service includes mold remediation and inspection. Contact us at the first sign of mold, and our team will detect all traces of mold and remove it from your property. We'll then dry and clean all surfaces to ensure new mold doesn't form down the road.
Commercial Water Damage Restoration
Even a small leak or isolated flooding incident can lead to major water damage. That's why you must act fast when you first notice a problem. After a leak or flood, our technicians can dry all affected areas, then repair all damaged items. Plus, we'll dehumidify the area to ensure mold doesn't have the chance to form.
Commercial Disaster Recovery
Whenever your commercial property has sustained damage, time is of the essence. Waiting too long to call in the experts could be costly, potentially delay the restoration process, and even risk people's health. At Restoration 1, our technicians can provide 24/7 service the moment disaster strikes. Call us – it's our goal to get you back up and running in as little time as possible.
We want to be the go-to resource for commercial damage restoration service for business owners in West Denver. Contact Restoration 1 when disaster strikes.
Why Choose Restoration 1?
High Service Standards
24/7 Response Time
We Guarantee The Use Of The Most Current Code Standards
Certified Experts
We Live In Your Community
We Have Experience Dealing With All Insurance Companies
Emergency Services
We Consider You Part Of Our Family
Pride In Meeting Your Restoration Deadlines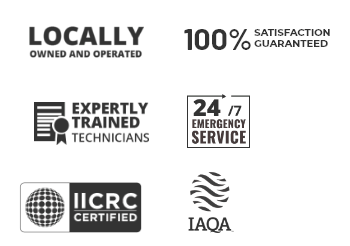 Fast Response Time - Local & Professional OPEN 24/7, CALL NOW!
Our promise is that we will use the best materials and above code quality craftsmanship to restore your damaged property.