Storm Damage Restoration & Sewage Cleanup Services in Golden, CO and Surrounding Areas
Why We Are The Best Mold Remediation & Inspection Restoration Experts in West Denver, CO
Equipped with Advanced Tools and Technology
Swift to Respond to Any Size Emergency
24-Hour Emergency Service
Other Restoration Services We Provide
When your property sustains unexpected damage, Restoration 1 can provide the best restoration services in the West Denver area. Our technicians are highly-trained to deal with all types of property damage issues. We're certified by the Indoor Air Quality Association (IAQA) and the Institute of Inspection, Cleaning and Restoration Certification (IICRC). Regardless of the extent of the damage, we can tackle the problem and return your property to the safe, habitable state you expect. While we're known primarily for our fire, water, and mold damage solutions, we have the skills to take on other disasters as well. Whether your home has sustained major storm damage or suffered a sewage problem, do not hesitate to turn to us. We can even resolve hoarding situations, and handle trauma and crime scene cleanup and restoration.
Storm Damage Restoration
Dangerous weather can present a number of complications to your property from various forms of storm damage. Whether your home has fallen victim to a tornado, hail, ice or flooding, the experts at Restoration 1 can get things under control. We'll arrive in a timely fashion and perform a complete inspection. Then, we'll devise the best plan of action for returning your home to a safe and habitable state.
Sewage Cleanup Service
No home or business owner should have to deal with a sewage problem on their property. But when this happens to you, just call Restoration 1 and let us take over. Our skilled technicians will clean up all debris and waste, and eliminate all traces of lingering bacteria and viruses. We'll also make any necessary repairs to damaged items. Even carpet thought to be a lost cause may be safely restored with our advanced equipment, saving on replacement costs. Because there are potential safety hazards associated with sewage backups, it's very important to call in the professionals from the start.
Why Restoration 1 is The Best?
At Restoration 1, we hire only the most experienced and highly-trained technicians. Regardless of the severity of storm damage, sewage mishap or other issue, we will provide the most effective solution. 
Why Choose Restoration 1?
High Service Standards
24/7 Response Time
We Guarantee The Use Of The Most Current Code Standards
Certified Experts
We Live In Your Community
We Have Experience Dealing With All Insurance Companies
Emergency Services
We Consider You Part Of Our Family
Pride In Meeting Your Restoration Deadlines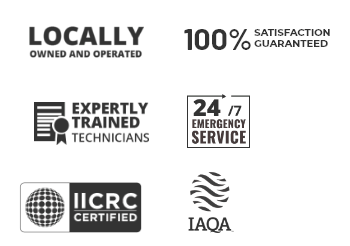 Fast Response Time - Local & Professional OPEN 24/7, CALL NOW!
Our promise is that we will use the best materials and above code quality craftsmanship to restore your damaged property.