Sewage Cleanup & Removal Services in West Denver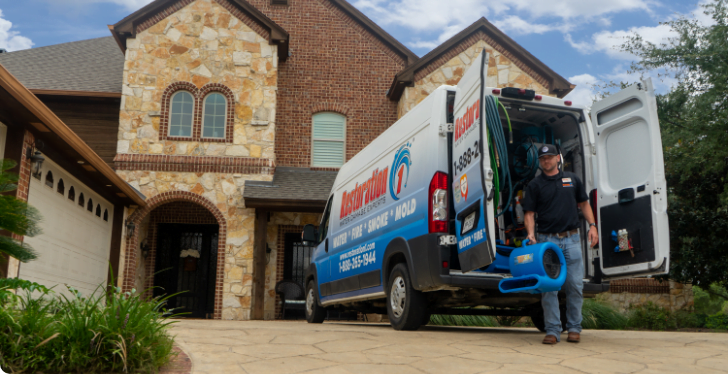 Why We Are The Best Sewage Cleanup & Removal Restoration Experts in Golden, CO
Certified and Highly Trained Restoration Experts
24-Hour Energency Service
Swift to Respond to Any Size Emergency
Sewage Cleanup & Removal Services
Whenever a toilet overflows or a septic system backs up, we're the first ones on the scene to help stop the water damage in its tracks. Contact Restoration 1 of West Denver at any time, any day. Our 24/7 emergency sewer removal services are always at your disposal.
Our Sewage Damage Restoration Services Include:
Sewage Water Cleanup & Removal
We will remove all contaminated water that has affected your property so that things can begin to dry. We will also extricate any walls, carpeting, rugs, or other items that may be contaminated. After, the area will be properly sanitized.
Toilet Overflow Cleanup
Whether a little kid flushed the toilet too many times or something went wrong with your plumbing system, we'll remove the overflowing waste and eliminate any harmful bacteria.
Septic Tank Backup & Overflow Cleanup
As monumental as a septic tank backup can seem, we can assure you we've handled it before. Our certified experts will take control of the situation, remove the waste, and sanitize the area thoroughly.
Decontamination & Odor Removal
In the event of a sewage flood, it's not just important to remove the water. It's also vital that you completely eliminate all contaminants to prevent nasty odors and health issues in the future.
Bio-Hazardous Cleaning & Disposal
Toxic elements can linger on your property for a substantial amount of time after a sewage mishap. Let us completely eradicate any signs of biohazardous materials. We will make your property safe and habitable once more.
Flooded Bathroom Cleanup
Since bathrooms are one of the areas most commonly affected by sewage spillovers, our team members know exactly how to deal with the situation. We will act quickly to eliminate the source of the problem and make repairs.
How Our Sewage Cleanup Process Works
Extracting Sewage
Using the most advanced equipment in the restoration industry, our sewage cleanup team will remove all of the standing water and sewage on the property. They will then clean the area and prevent contaminated water and toxic materials from lingering.
Disposing of Contaminated Objects
Although we do our best to save as many of your belongings as possible, we may have to dispose of some items that have been thoroughly contaminated. We abide by state guidelines when it comes to disposing of potentially dangerous waste.
Drying & Disinfecting Affected Areas
Once the sewage has been removed and all contaminated materials have been disposed of, we move on to completely sanitizing the area to prevent disease. This process is conducted with the help of innovative drying and disinfecting equipment.
24/7 Emergency Sewage Removal Services
Sewage mishaps can occur unexpectedly, so don't hesitate to call us no matter what time of day you notice the first signs of disaster. Our emergency restoration team will respond quickly regardless of the day or time.
Certified Sewage Restoration Technicians
All of our team members are certified by the American Council for Accredited Certification (ACAC) and the Institute of Inspection, Cleaning and Restoration Certification (IICRC). You can trust that we'll go above and beyond to restore your property.
Free Inspection
You're invited to call Restoration 1 of West Denver and schedule a free consultation and price quote for our services. We're standing by, ready to help at 720-613-2290.
Why Choose Restoration 1?
High Service Standards
24/7 Response Time
We Guarantee The Use Of The Most Current Code Standards
Certified Experts
We Live In Your Community
We Have Experience Dealing With All Insurance Companies
Emergency Services
We Consider You Part Of Our Family
Pride In Meeting Your Restoration Deadlines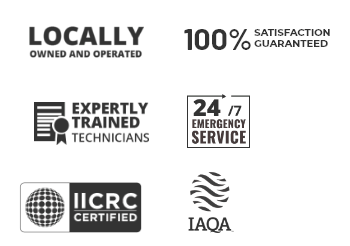 Fast Response Time - Local & Professional OPEN 24/7, CALL NOW!
Our promise is that we will use the best materials and above code quality craftsmanship to restore your damaged property.