West Denver's #1 Emergency Property Restoration Service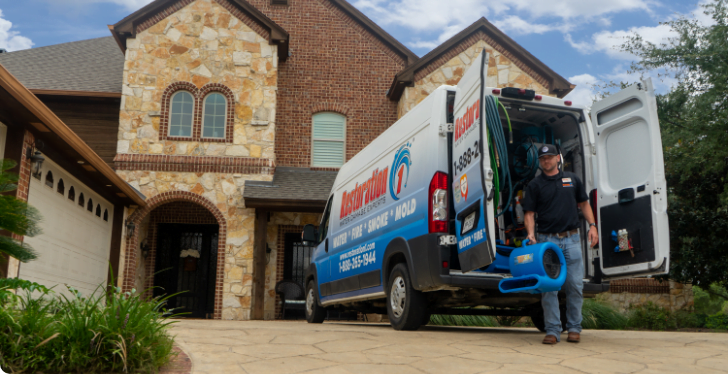 Why We Are The Best Emergency Property Restoration Experts in Golden, CO
Equipped with Advanced Tools and Technology
Swift to Respond to Any Size Emergency
24-Hour Emergency Service
24/7 Restoration & Reconstruction
Ready with Advanced Equipment
When your home or business sustains property damage in the middle of the night, the feeling of hopelessness can induce a lot of stress. You need someone you can turn to for assistance at any hour – and that's the team at Restoration 1. We take pride in providing emergency restoration service to all residents and business owners throughout Jefferson County. Our technicians use the most advanced equipment in the industry, and can arrive promptly to start the restoration process, even at 2 AM. When disaster strikes at the worst time possible, call us immediately.
Faster to Any Size Emergency
Sometimes you just can't afford time to consider your options after a major disaster. You need help now, not the next day. Restoration 1 understands the urgency associated with property damage. That's why we offer 24/7 restoration service to all our customers. After you call, we'll dispatch our uniformed, certified technicians right away to inspect the damage – and come up with the best plan for restoring your property. It's our goal to make your home or office safe and habitable as soon as possible.
Water Damage Timeline
After water has penetrated your property, it only takes one hour for staining to begin on the floors.
Drywall, furniture, and other possessions may sustain serious damage after 24 hours.
In one week, mold can form and start to spread to other areas.
After seven days, a total rebuild may be necessary.
Emergency Tips
After disaster strikes, waiting to call us may lead to further damage to your property. Waiting can also make the restoration process more difficult. Seeking emergency property restoration service right away is your best option. When you call us, we'll arrive quickly and take control of the situation. You will have peace of mind knowing your property is in the right hands.
What to do…Fire & Smoke Damage
After a fire, you can't afford to weigh every option. Contact us at once so we can determine the extent of the damage, and start the cleanup and restoration efforts.
What to do…Water Damage
The longer you wait, the more damage water will cause to your property. Make sure you call in the experts at the first sign of a leak or flood.
What to do…Mold Damage
Mold isn't an issue you want to take casually. Mold may be in plain sight but can also be hidden. Get the experts involved right away to avoid or stop serious health threats.
No resident of West Denver needs to feel alone after a major disaster strikes their property. At Restoration 1, our team is waiting to provide the best emergency restoration service in the industry. Let us help you put the pieces back together as soon as possible.
Why Choose Restoration 1?
High Service Standards
24/7 Response Time
We Guarantee The Use Of The Most Current Code Standards
Certified Experts
We Live In Your Community
We Have Experience Dealing With All Insurance Companies
Emergency Services
We Consider You Part Of Our Family
Pride In Meeting Your Restoration Deadlines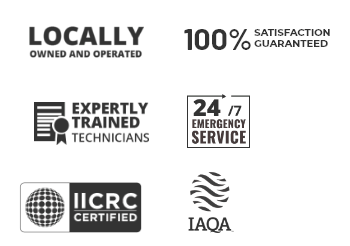 Fast Response Time - Local & Professional OPEN 24/7, CALL NOW!
Our promise is that we will use the best materials and above code quality craftsmanship to restore your damaged property.