West Denver's Expert Residential Restoration & Cleaning Service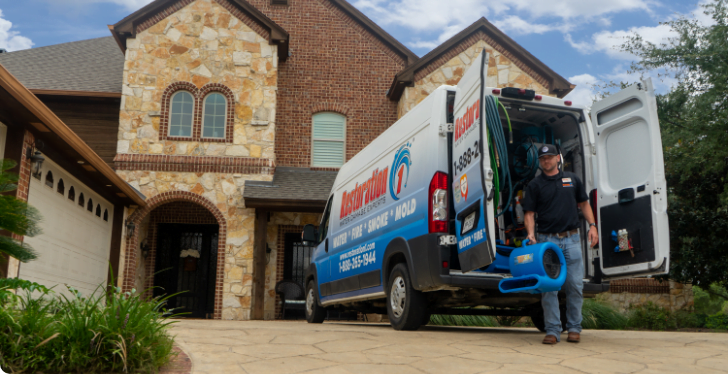 Why We Are The Best Mold Remediation & Inspection Restoration Experts in West Denver, CO
Certified and Highly Trained Restoration Experts
Eco Friendly Service
Prompt Mold Infiltration Assessment
Assistance With the Insurance Claims Process
Best Restoration Service For Your Home Residential Reconstruction After Disaster
Homeowners seem to fall victim to an unexpected disaster at the worst possible time. That's why it's important to have a team of experts to turn to at a moment's notice. If you own a home in West Denver, make our residential damage restoration service the one you call at the first sign of a problem. Our team of technicians is highly-trained to handle the full gamut of property damage issues, from fire and smoke, water and mold, to hoarding situations, and even trauma and crime scene cleanup. We'll return your home to a safe and habitable condition – so you and your family can return to your normal life.
Our Important Residential Services
Fire & Smoke Damage Restoration
A residential fire is easily one of the most devastating accidents that can happen to a home. Not only will you potentially lose precious possessions, a fire will uproot your family until the restoration is complete. Our residential damage restoration service can tackle fire damage quickly and efficiently. Our team can repair damaged items such as furniture and appliances, and take care of any smoke damage. We'll restore clean air to your home and ensure the property is safe for habitation.
Mold Remediation
The presence of mold in your home is a potential health threat to you and your family. It's imperative you call the experts immediately to detect all traces of mold and remove it from your property. Our technicians use top equipment to discover where mold is growing. Then we'll take measures to remove all mold – and ensure it doesn't grow again in the future. 
Water Damage Restoration
A small plumbing or hot water heater leak in your home may not seem like a big deal, but the resulting water damage could be significant indeed. It's important you take advantage of our residential damage restoration service the second you notice an issue. Our team will make sure all areas are dried thoroughly, and that any damaged items are repaired. We'll then dehumidify the area so mold can't form. 
Hoarding Cleanup and Restoration
Unfortunately, many people today have literally become overwhelmed with their possessions. Add in difficulty with organizing things in the household, and the resulting hoarding situation can pose a real health and safety issue. Restoration 1 understands this sensitive situation and is ready to help with hoarding cleanup and restoration. They are able to bring the property back to a livable, safe state.
Why We Are The Best
When you retain our services, we make you our top priority. We also make it a point to be transparent about our work each step of the way. Our prices are honest, and our team members are the best in the business. We treat your home and possessions with the care we would our own. 
Each team member is certified by both the Institute of Inspection, Cleaning and Restoration Certification (
IICRC
) and the Indoor Air Quality Association (
IAQA
). We set the standard of service in the restoration industry, and bring that quality to every job. 
If your West Denver home has sustained unexpected property damage, 
call Restoration 1
. Our residential damage restoration service is available 24/7.
Why Choose Restoration 1?
High Service Standards
24/7 Response Time
We Guarantee The Use Of The Most Current Code Standards
Certified Experts
We Live In Your Community
We Have Experience Dealing With All Insurance Companies
Emergency Services
We Consider You Part Of Our Family
Pride In Meeting Your Restoration Deadlines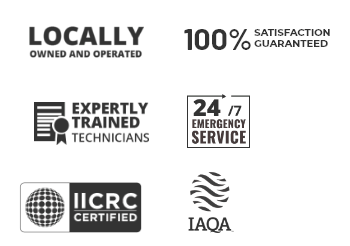 Fast Response Time - Local & Professional OPEN 24/7, CALL NOW!
Our promise is that we will use the best materials and above code quality craftsmanship to restore your damaged property.